Hospitalsconsultants – helping you source healthcare up and down the breadth of England!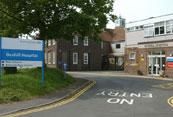 On the Hospitals Consultants website you'll find the best healthcare providers in England, whether they're in Cornwall, Kent or anywhere else in between. Set up by Dr Jean-Pascal Del Bano, a French medical professional who has enormous experience in the field of evaluating healthcare quality, the site may be found at http://www.hospitalsconsultants.uk/ and includes over 40 public and private hospitals and clinics, mostly in England, but also in France.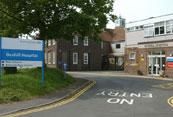 The site offers people a chance to access healthcare more quickly, without necessarily costing them the earth. Some procedures may even be funded by the NHS in some cases. The wide range of hospitals involved in the scheme means that many different procedures are covered. For example, Bexhill Hospital, which you can see below, offers specialist services like physiotherapy, radiology and dermatological treatments.
The website is extremely easy to use. All you have to do is fill in some basic details such as your age, your method of payment (private health care plan, insurance, self-paying) and the kind of procedure you are looking for, and you'll be given a number of different options. The site then puts you in touch directly with the hospital.